Frank Lloyd Wright famously used Oya stone to build the Imperial Hotel in Tokyo, which is a volcanic green tuff recognized for its warm texture and elasticity. It is a specialty of Utsunomiya City, quarried in its namesake town of ya, and was used to make the Venus of Gyoza.
Ya stone was first employed in the 6th century, when it was used to construct burial mounds and sarcophagi for local lords. The major quarrying of ya stone began in the mid to late Edo period, roughly between the 17th and 18th centuries.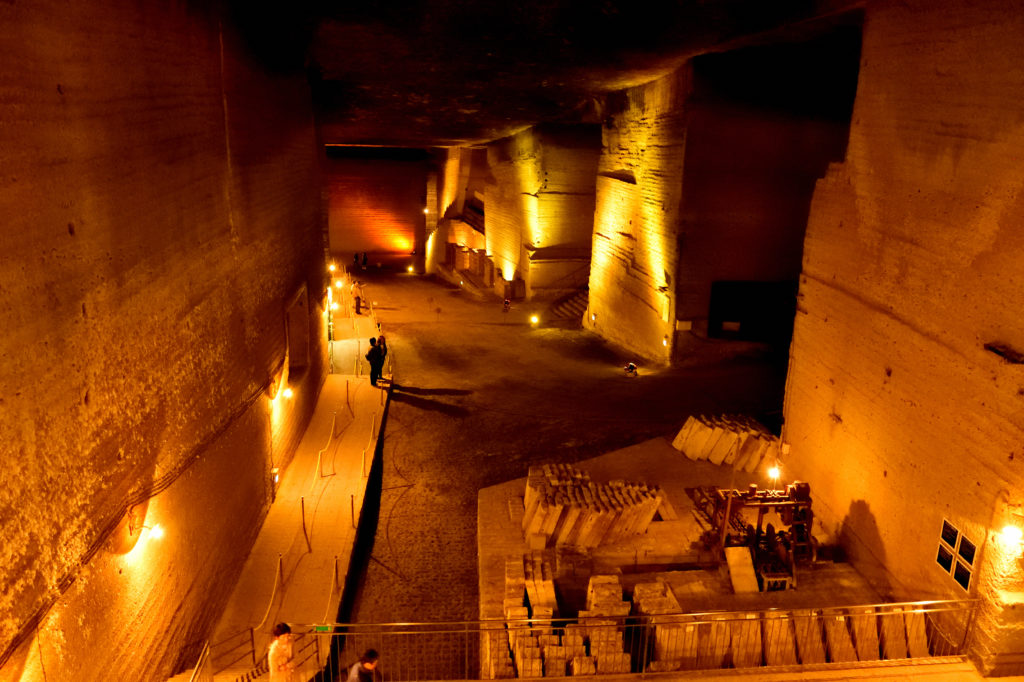 The stone was quarried underground from 1919 to 1986, generating in the Subterranean Cave, a vast hollow cavern. It's a massive, awe-inspiring sight, large enough to hold an entire baseball field. This location is now frequently used for films, concerts, weddings, and traditional Noh performances.
The Subterranean Cave is quite chilly, with an average temperature of 46.4 degrees Fahrenheit (8 degrees Celsius). The subterranean quarry was utilized as a weapon foundry during World War II, and subsequently as a government storage facility for rice following the war.
The Oya History Museum was founded in 1979, and the subterranean quarry was ultimately exposed to the public in 1980. The former quarry is attractively lighted in a variety of colors, giving the "subterranean temple" a strange, quasi-sci-fi appearance from time to time. Above ground, the museum describes the area's history and geology while displaying various mining gear.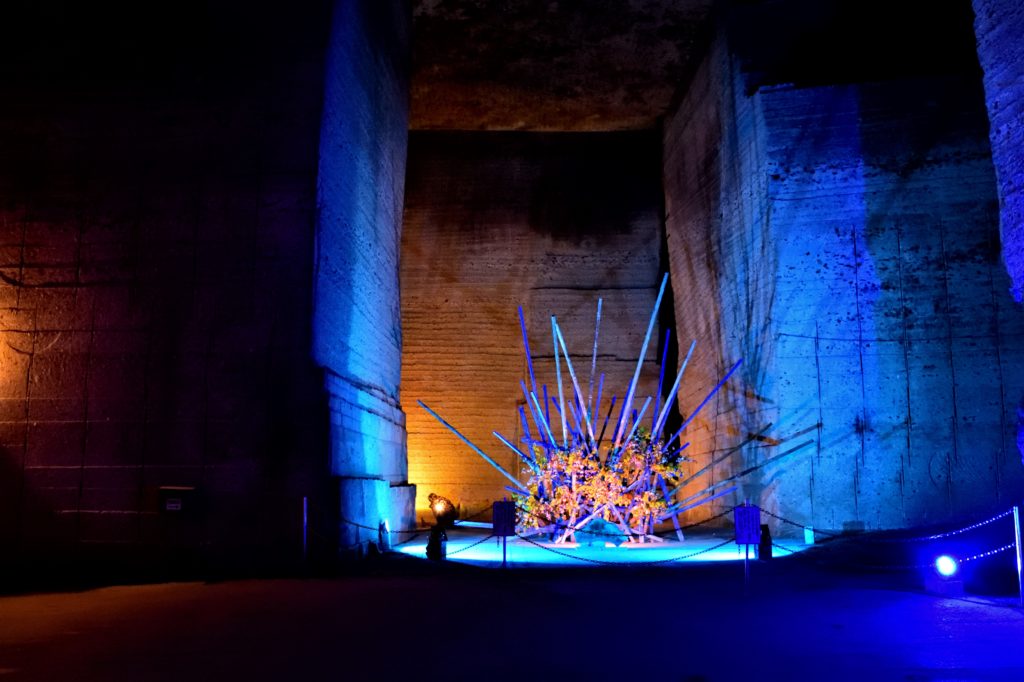 A nearby temple, ya-ji, houses many ya stone sculptures said to have been made by the famed monk Kkai around 810 CE. A public park, where the Heiwa Kannon statue is located, is about a 10-minute walk from the temple. It's an 88-foot-tall Guan Yin stone sculpture honoring to those who perished in the Pacific War.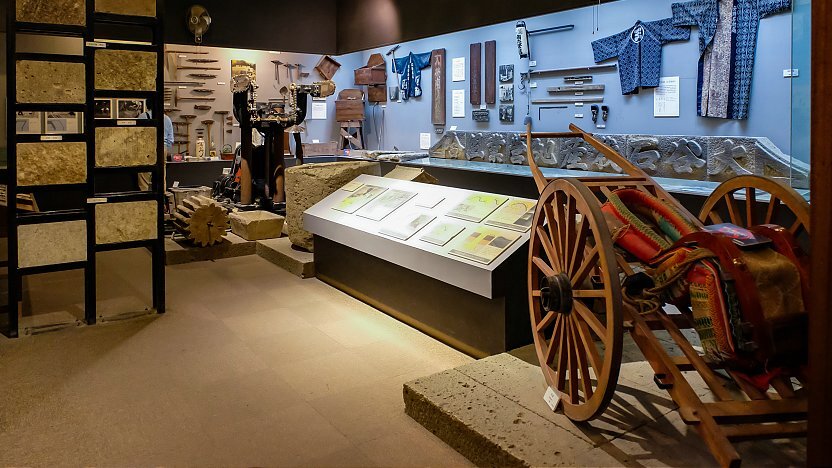 Before you go:
Utsunomiya Station is around 25 minutes away by bus. During April-November, the museum is open daily from 9:00 a.m. to 5:00 p.m., and daily except Tuesdays from 9:30 a.m. to 4:30 p.m. during December-March, with the exception of December 26-January 1st. Adults must pay 800 yen, while children must pay 400 yen.
Small stone figurines, paperweights, and small vases are available for purchase at the Rockside Market gift shop. Delicious galettes, French toasts, and gelato are available at the museum's cafe.
Address: 909 Oyamachi, Utsunomiya, Tochigi 321-0345, Japan
Phone: +81 28-652-1232